Ammonium sulfate and liquid ammonia
Ammonium sulfate is a prevalently used nitrogen fertilizer, characterized by immediate effectiveness.Liquid ammonia (liquified ammonium) is widely used as a raw material for fertilizers and for denitrification.
Ammonium sulfate is a common fertilizer.
JFE Chemical manufactures ammonium sulfate for use as a nitrogen fertilizer by recovering ammonia from coke oven gas using sulfuric acid. According to the application, we offer a variety of products to Japanese customers. These include ammonium sulfate of various grain sizes, controlled by a crystallization process, as well as powdered ammonium sulfate.
We also apply our own innovative technology to produce large-grain ammonium sulfate for use as a straight fertilizer.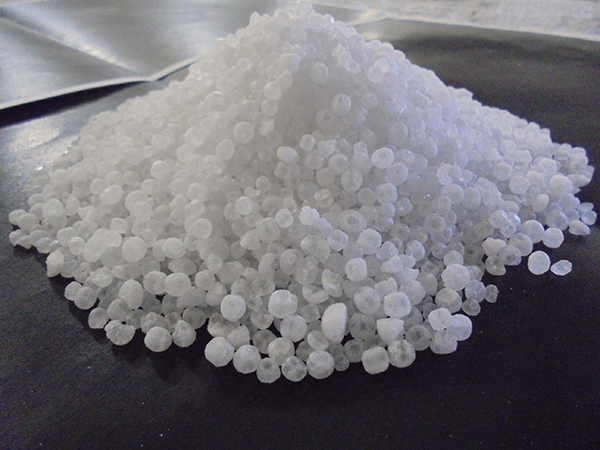 Main applications
●

Raw material for compound fertilizer

●

Raw material for (bulk blending) BB fertilizer

●

Straight fertilizers (trade names: Tsubukko, Deluxe)

*"Tsubukko" is a registered trademark of JFE Chemical Co. Ltd.
Main grades
| Ammoniacal nitrogen content (%) | Free acid (%) | Sulfur oxides *)(%) | Arsenic *) (%) |
| --- | --- | --- | --- |
| ≥21.0 | <0.5 | ≤0.10 | ≤0.01 |
*Per 1.0% of ammoniacal nitrogen content
slide
JFE Chemical manufactures colorless, transparent liquid ammonia of at least 99.9% purity by compressing ammonia gas recovered from coke oven gas at high pressure.
Liquid ammonia is widely used for denitrification.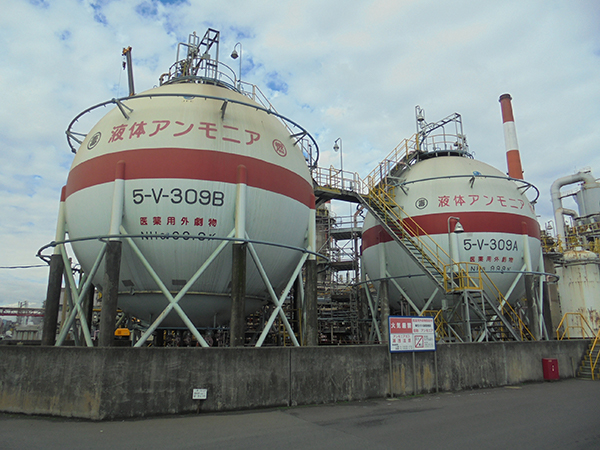 Main applications
●

Raw material for fertilizer

●

Denitrification
Main grades
| Purity (%) | Moisture (%) | Iron content (ppm) | Oil content (ppm) |
| --- | --- | --- | --- |
| ≧99.9 | <0.08 | <5.0 | <10 |
slide