Research & Development
The purpose of the Chemical Research Laboratory is to engage in R&D, principally in the field of coal-chemistry, for the benefit of society. We work on developing new products at four R&D centers, focused on the fields of information technology, energy, and environment.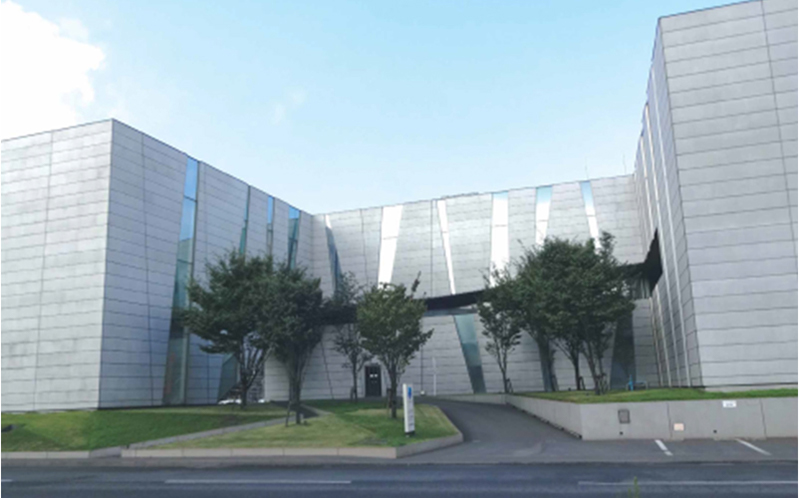 History
April 2006 Chemical Research Laboratory established
September 2009 New research building completed (Chiba City)
Chemical Products R&D Center
Here, we engage in R&D aimed at improving the characteristics of naphthalene and other light aromatic oils produced by distillation of coal tar, as well as heavy pitch for synthetic graphite electrodes used in electric furnaces for steelmaking.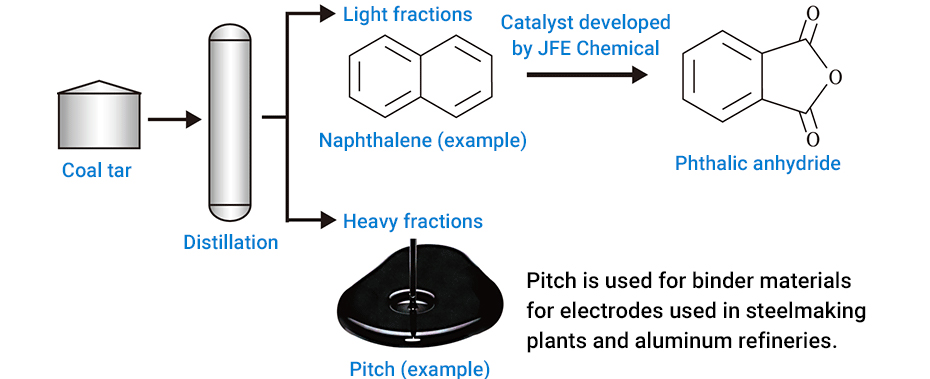 Coal tar pitch is a mixture of many aromatic compounds.
The Chemical Products R&D Center works towards product quality improvements by analyzing the chemical structure of pitch and evaluating its properties.
Analysis example
①Molecular weight distribution and chemical structure of pitch (analysis with LDI-MS)

slide

slide
②Pitch properties measurement example (viscoelasticity measurement)

slide
Battery Materials R&D Center
This R&D center develops anode materials for rechargeable Li-ion batteries, using coal tar pitch as a raw material, and combining it with JFE Chemical's unique reforming technologies.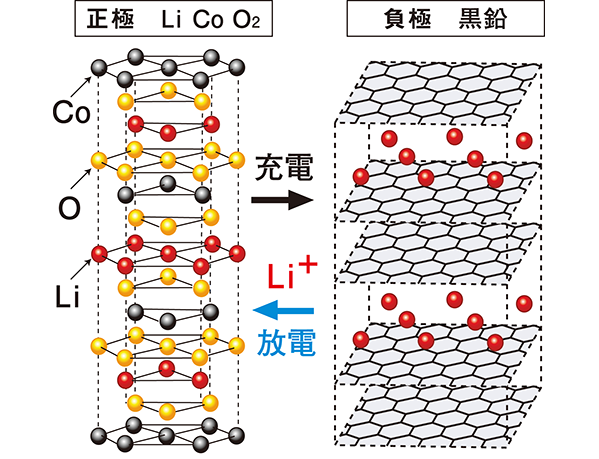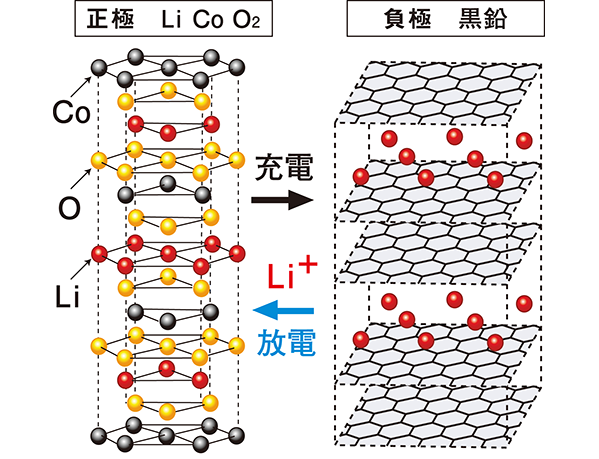 Coal tar pitch is an excellent raw material for manufacturing carbon materials.
Combining raw materials with suitable thermal reforming conditions makes it possible to control the crystal structure and shape of materials.
At the Battery Materials R&D Center, we take advantage of these characteristics to develop higher performance anode materials.
Spherulitic graphite example
①Manufacturing process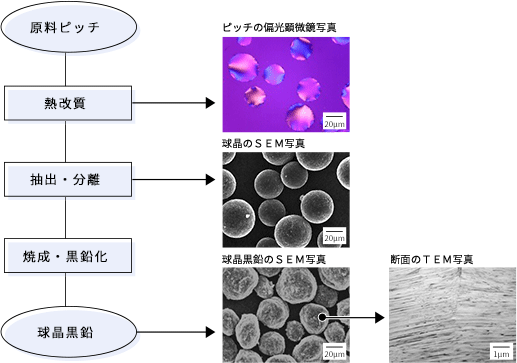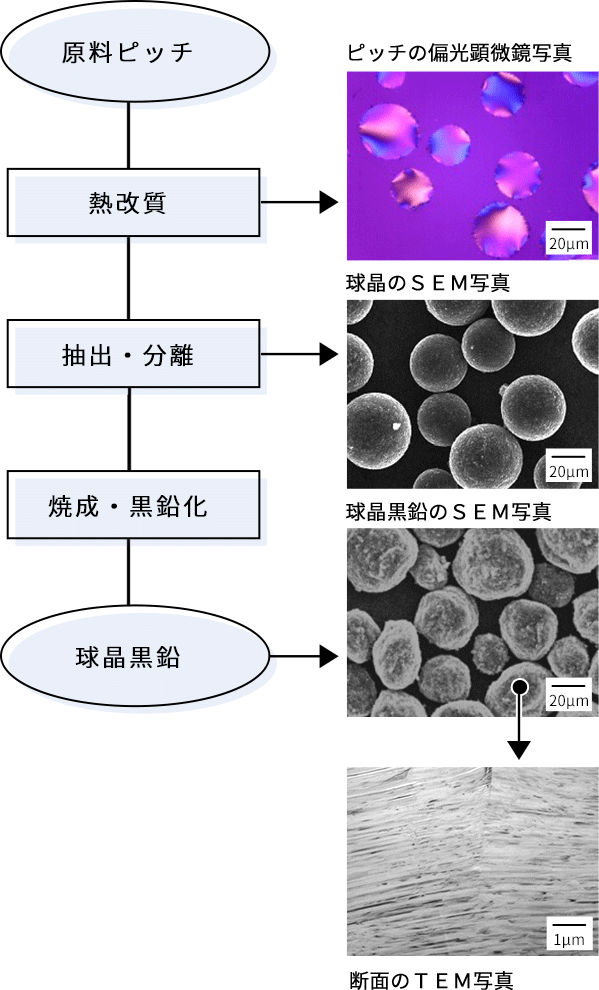 (2) Crystalline parameters and discharge capacity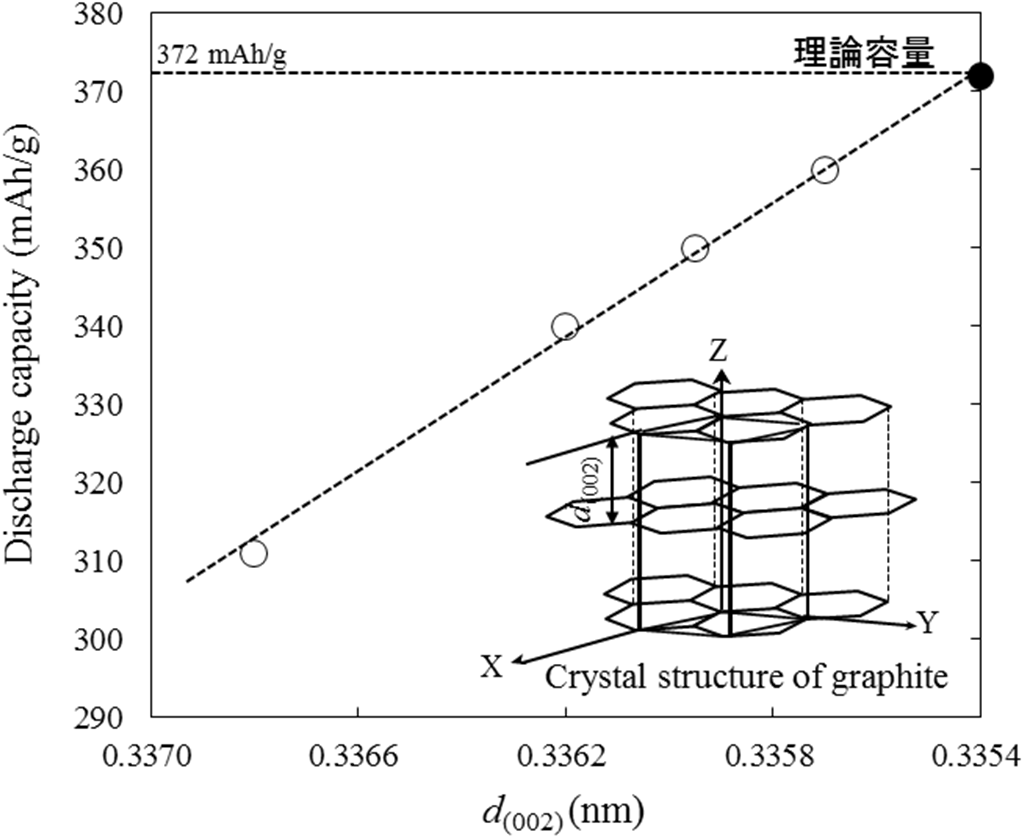 Fine Chemicals R&D Center
Here, we engage in the development of electronic materials, advanced functional resins, and other raw materials made from compounds with pentacyclic structures, such as indenes and fluorenes, which are characteristic and useful components of coal tar.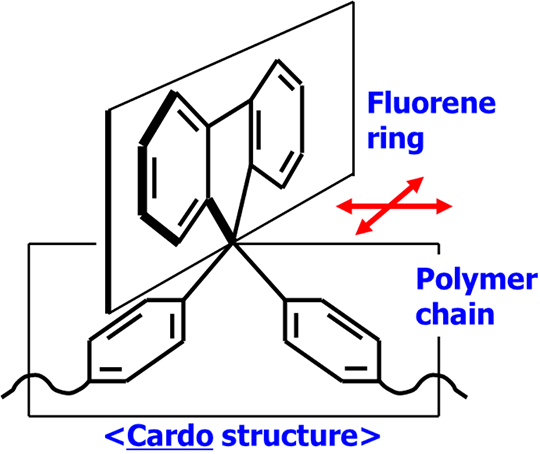 We work on the development of various derivatives from fluorene, which has a pentacyclic structure.
We develop derivatives from compounds other than fluorene too, by taking advantage of their characteristic structure.
Fluorene derivative example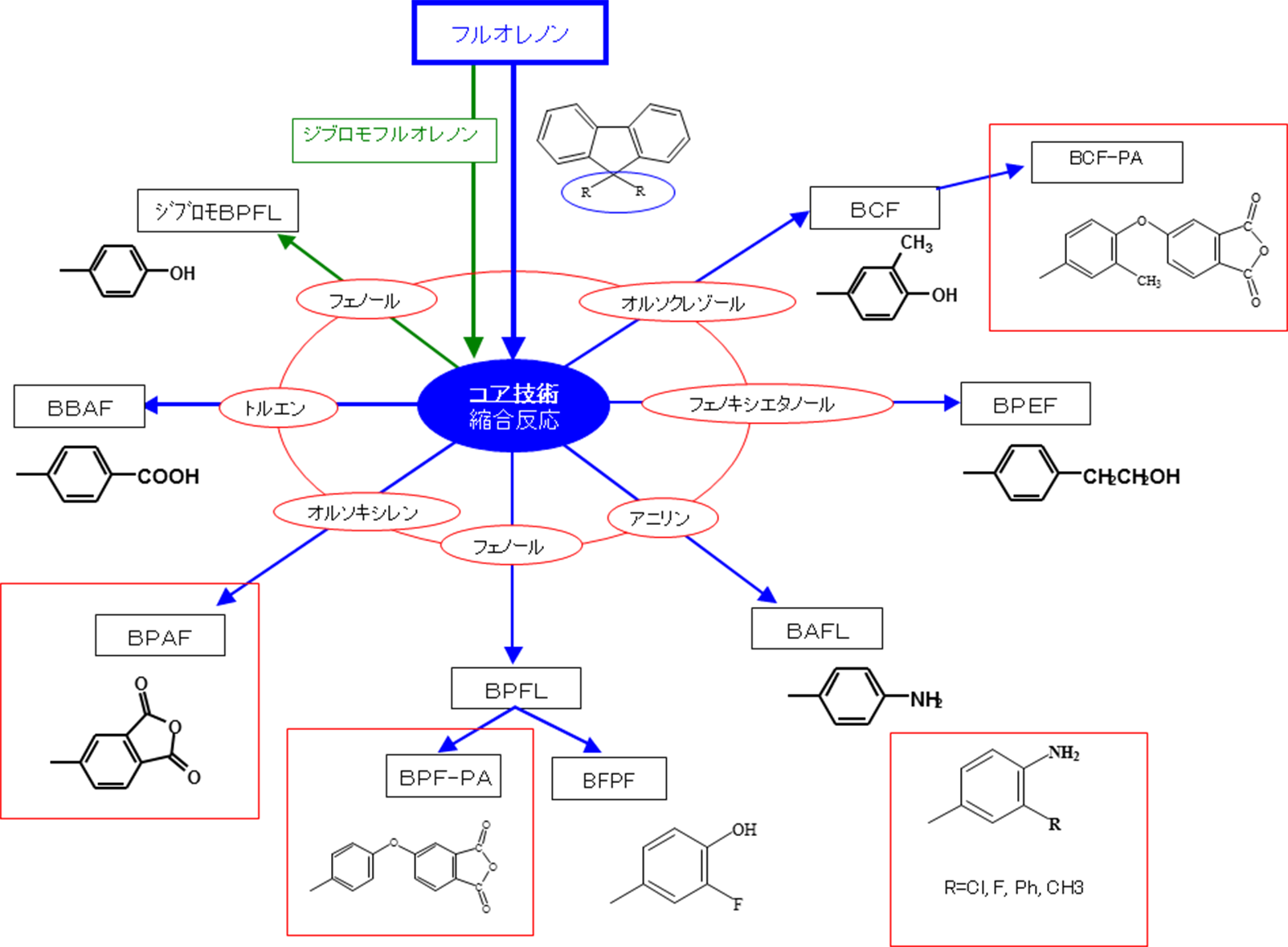 Magnetic Materials R&D Center
At this R&D center, we develop new materials from high-quality iron oxide raw materials obtained from steel-making processes. These include soft ferrite, for use as a magnetic core material for transformers and coils, and electromagnetic wave absorber ferrite magnetic powder.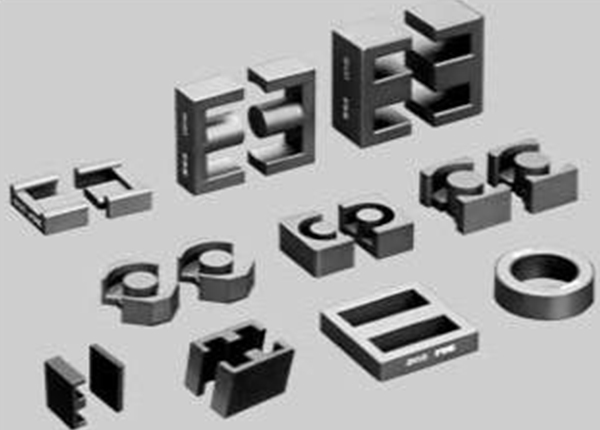 Mixing transition metal oxides with iron oxides and then applying a heat treatment to change the crystal structure makes the new material easily magnetizable in response to magnetic field changes.
The Magnetic Materials R&D Center aims at improving the magnetic characteristics of materials by optimizing mixture composition and heat treatment conditions.
Ferrite crystal structure and characteristics example
(1) X-ray diffraction

(2) Magnetic characteristics (B-H curve)

(3) Ferrite crystal structure

Optical microscope image

20 μm