Making a positive social contribution
Through its CSR (Corporate Social Responsibility) activities, JFE Chemical contributes to society.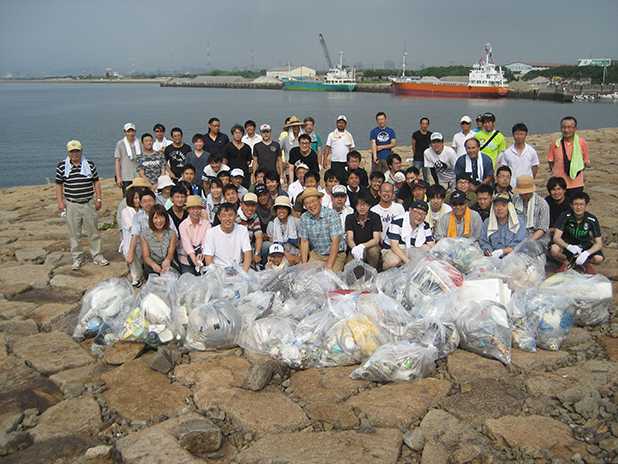 Major CSR challenges
(1)Global warming countermeasures
We are significantly increasing our energy utilization efficiency.
(2)Zero emissions
We are stepping up our effort to achieve zero emissions, because environmental problems are an essential part of our mission.
(3)Local volunteer work
We contribute to local communities through volunteer activities.
(4)Depopulation countermeasures
We are cooperating in the national effort to find solutions to the social challenges of a declining population.
(5)Employing persons with disabilities
To help support the socially vulnerable, we are actively hiring people with disabilities.
(6)Employee welfare
Regarding our employees as valued stakeholders, we provide them with a safe workplace environment and take measures to ensure their good mental health.
(7)Social welfare
We actively assist charitable organizations by contributing money, donating blood, etc.
Compliance activities
At JFE Chemical, we do not stop at merely observing applicable laws and regulations; we implement company-wide initiatives that enhance organizational strength, and we try to transform that strength to increase the vitality of the company.