Company
With its world-leading technology JFE Chemical contributes contantly to society.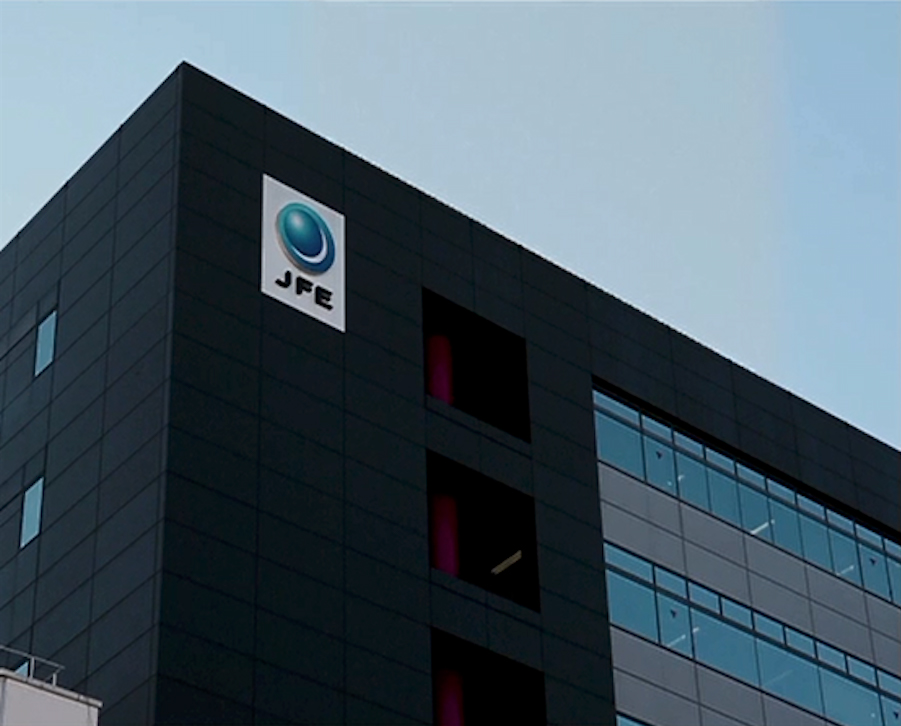 Company outline
Company name
JFE Chemical Corporation
Head office
4F JFE Kuramae Bldg., 2-17-4 Kuramae, Taito-ku,
Tokyo 111-0051, Japan
Tel: +81 (03) 5820-6500
Fax: +81 (03) 5820-6539
E-Mail: chemical-info@jfe-chem.com
URL: https://www.jfe-chem.com
Representative
President Akira Suzuki
Capital
6 billion JPY
Annual sales
Non-consolidated: 55.7 billion JPY Consolidated: 127.7 billion JPY (year to March 2022)
Established
April 1, 2003
Shareholders
JFE Steel Corporation (100%)
No. of employees
575 (as of March 31, 2022)
History
April 2003
JFE Chemical is launched with the merger of the Chemicals Division of Kawasaki
Steel Corporation and Adchemco, the chemicals business subsidiary
of NKK Corporation.
April 2004
JFE Jiangmen Ferrite Co., Ltd. is established in Guangdong province, China.
September 2005
JFE Zhenxing Shandong Chemical Co., Ltd. is established in Shandong province, China.
October 2005
Iron oxides business is reorganized with the establishment of JFE Mag Powder Co., Ltd.
April 2006
Research and development activities, previously spread between JFE Chemical and JFE Steel Research Center, are consolidated with the formation of Chemical Research Laboratory.
April 2010
JO Carbon Co., Ltd. is established within the Kurashiki Plant.
J Ferrite Powder (Thailand) Co., Ltd. is established in Rayong Province, Thailand.
November 2013
JFE Zhenxing Zaozhuang Chemical Co., Ltd. is established in Shandong province, China.
July 2015
C gas refinery contracting business is transferred to JFE Steel Corporation.
Corporate philosophy
●

Corporate philosophy

JFE Chemical strives to offer high-quality products and services, and to contribute constantly to society with its world-leading technology.
●

Code of conduct

Enterprise Flexibility Integrity