About JFE Chemical
Tackling the challenges of the future with coal-chemistry technology
Coal is an indispensable material in the process of extracting iron components from iron ore. In the past, coal played a huge role, as a heat source and fuel, in driving industrial progress and modernization through the generations, but for a period of time, it was considered an old-fashioned resource. Now, however, coal is drawing renewed interest as a material capable of generating a rich variety of diverse materials. From fuel to raw material. What makes this possible is "coal chemistry," which is the main focus of JFE Chemical's business. Coal tar, for example, is obtained by the dry distillation of coal. JFE Chemical's business began with the distillation, separation, and refining of the many and various aromatic compounds present in coal tar to isolate substances that are useful to society. These include substances with unique properties not available anywhere else. At JFE Chemical, we pursue research day in day out, to harness the power of chemistry and keep on creating new products to satisfy real-world needs.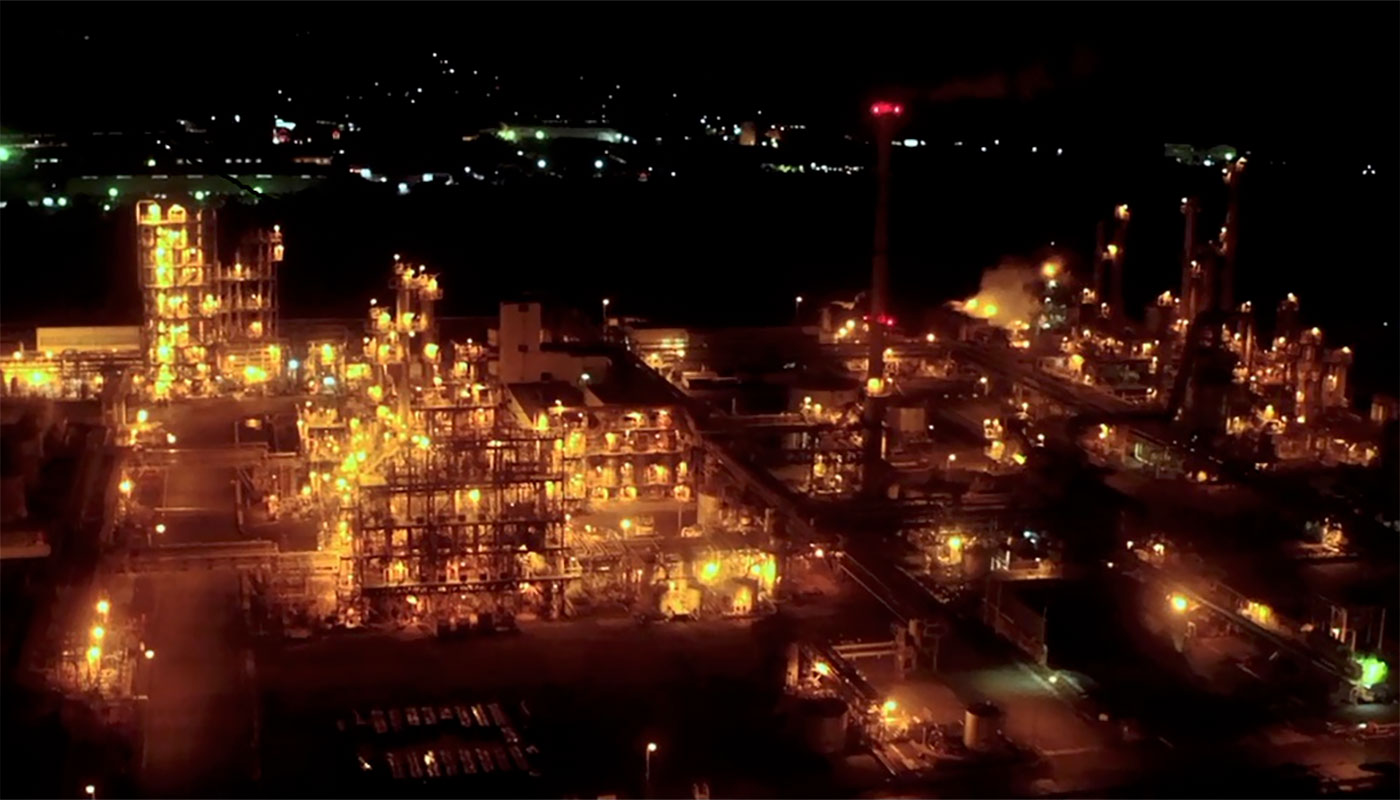 Turning "by-products" into new products through the power of chemistry
JFE Chemical's products are created by converting the coal tar, gases, and iron oxides generated in the steel manufacturing processes of JFE Steel into raw materials. In the steel production process, these substances are treated as "by-products," but JFE Chemical transforms them into new materials, by applying its chemical expertise to separate out the essential components of the by-products. The JFE Chemical products that are regenerated in this way are then further modified and optimized for specific applications, ultimately finding their way into a wide range of products that improve human life in many different ways.
Our products are utilized for some leading-edge technologies too. Typical examples include anode materials for Li-ion rechargeable batteries, which are used in mobile phones and PCs, and optical resin raw materials for many kinds of cameras. The age of electric vehicles. At JFE Chemical, we pursue research in the field of coal-chemistry, with the aim of developing products that contribute to next-generation automobiles. Our goal, looking ahead, is to try and harness the full potential of coal chemistry to create products that only JFE Chemical can, so that we can continue developing and offering unique products that meet next-generation demands.